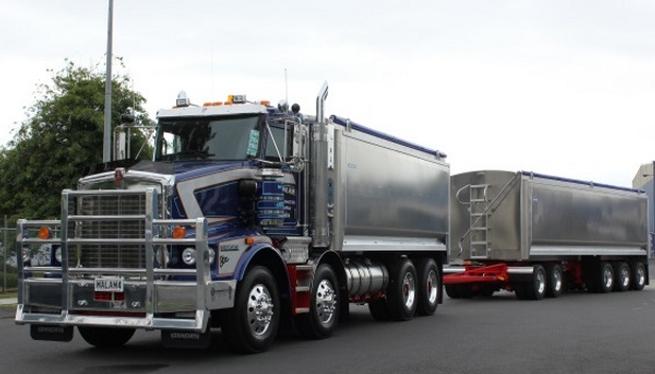 Our Big Smoothy© body is available up to 9-metres in length and as a result of our extensive experience over many years talking and working with customers, comes with a range of inbuilt features to improve value:
Currently we have more than 60 private dies for bodies in our workshop, from a small wiring cover to one of the largest ever cut for a New Zealand manufacturer. Our policy is to use and suppory New Zealand extrution manufactures however overseas capacity is availiable of needed.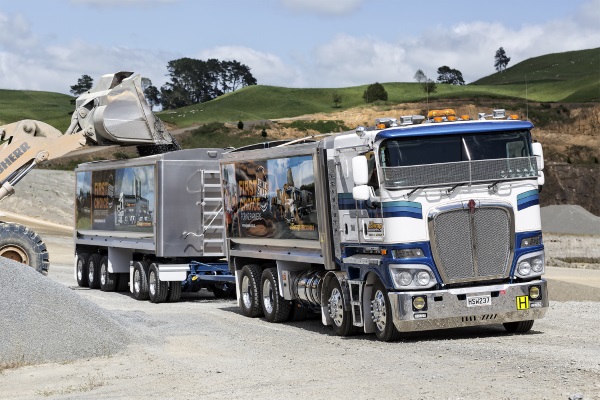 After building bodies for more than 20 years we refuse to compromise on quality, purchasing our plate materials only from French company, Constellium who are the leading supplier of aluminium plate and sheet to Airbus and Boeing. Typical availiablity lead times require a minimum of six months. We forcast demand to the best of our abilityto ensure continuous supply of the quality plate integral to Transfleet's Big Smoothy© bodies.
Those years of working alongside our customers have allowed us to tailor make Big Smoothy products for them, including an 'offal' specification for semi-fluid loads.
DESCRIPTION
Smooth-sided aluminium dump body designed to provide maximum strenght and capacity for minimum weight. Used mainly for dry and semi-fluid bulk cartage.
Specifications - as per Transfleet's "Construction – Aluminium Tipper – Truck and Trailer" product sheet.
RAER EGRESS PLATES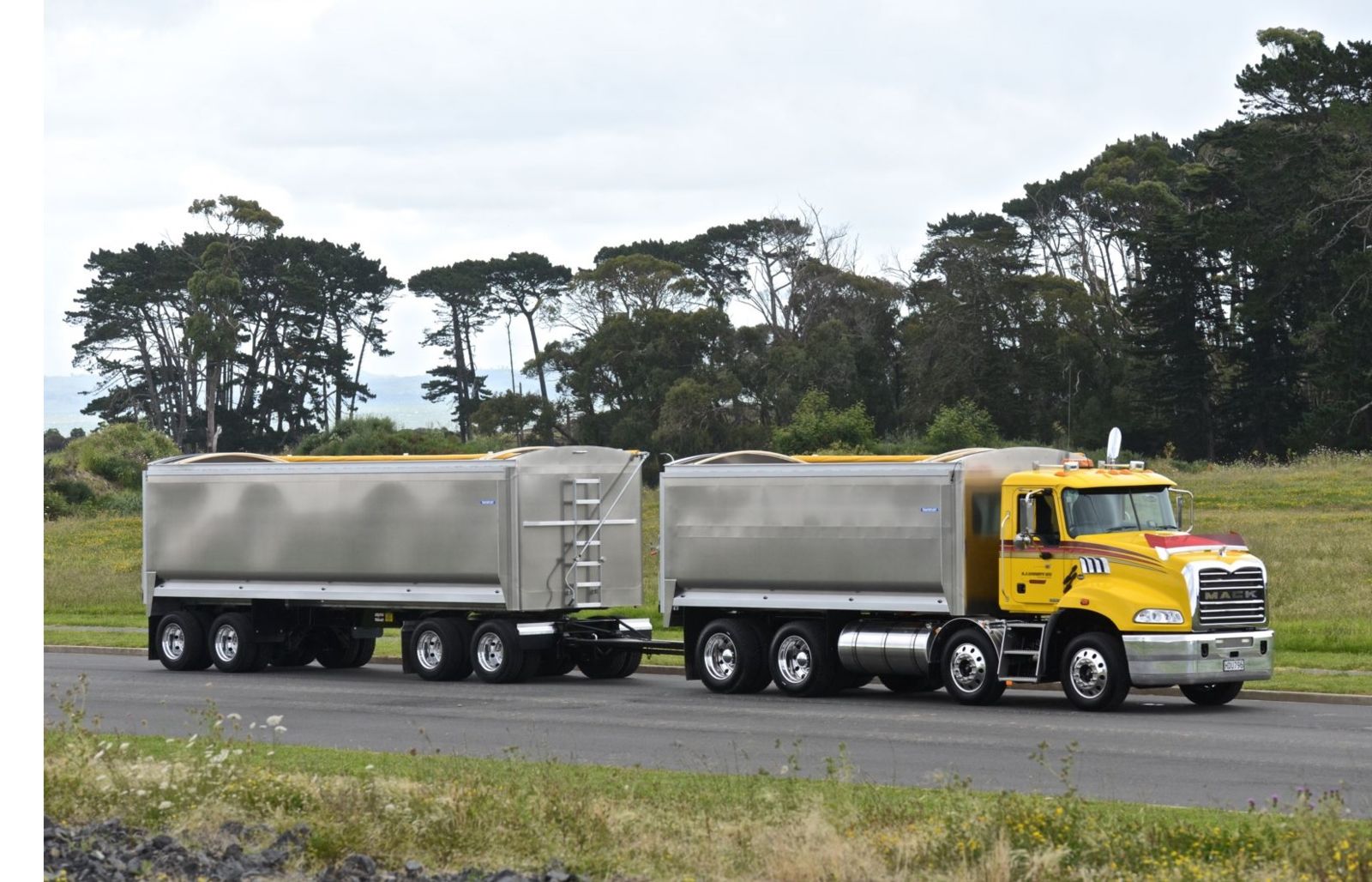 All Transfleet trailer bodies have rear egress plates installed into the rear posts. These maintain rear post structural integrity by acting as a sacrificial wear plate and allow cleaner discharge because of the decrease in angle.
ROUND BACK HOIST COWLS
Originally designed to encourage better flow from a headboard area prone to 'wedging' sticky material such as clay. For more than 15 years the round back cowl has been the backbone of Transfleet building philosophy.
EXCLUSIVE TRANSFLEET EXTRUTION
Stylising the Big Smoothy© is a repetition of Transfleet unique identifying aluminium flutes found in the top rail, half guard, rear light box, and splashguard.
TAIL GATE GRAIN CHUTE OPTIONS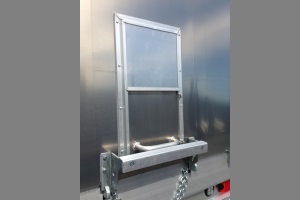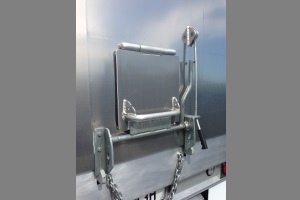 SLIDING TYPE SEALED TYPE
ALUMINIUM DUMP TRAILER CHASSIS
Current Big Smoothy© production is based around Transfleet's successful MK10 chassis and high tensile designs and full I beam chassis and gear frame fabrication.
CURRENT BIG SMOOTHY UNITS ON THE ROAD