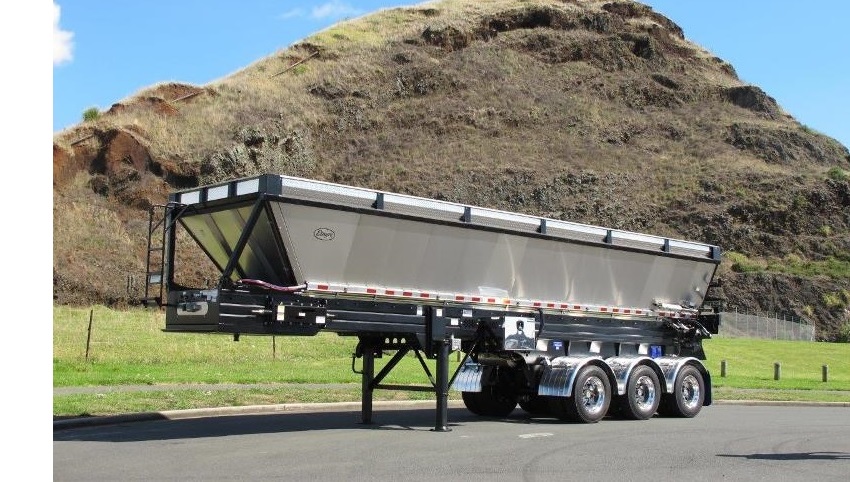 The Etnyre's Falcon live bottom trailers are one of the lightest and fastest unloading trailers in the industry. The reliable conveyor system discharges material at the rear of the trailer without lifting the body to dump, avoiding the risk of overhead hazards. Whether you're hauling hot asphalt, gravel, recycled materials or sand you'll have the optimal payload and unload speeds.
The Falcon is available with a variety of rear doors including barn, concrete and high-lift-bi-folds, which provides efficient unloading for any material and application.

Steep side walls of the truck and trailer units prevent sticky materials from bridging making it appropriate for the cartage and easy discharge of a wide variety of materials including hot-mix asphalt, small and large aggregates, sand, gravel, recycled materials and low slump concrete.

The 42" wide conveyor belt eliminates slats and the possibility of them breaking, bending or wearing. With only half a revolution of the belt materials are quickly and efficiently unloaded.

An advantage of the Falcon units is their lighter empty weight resulting in minimal fuel consupmtion and larger payloads every load.
Transfleet has been appointed as the sole provider of the Falcon in New Zealand.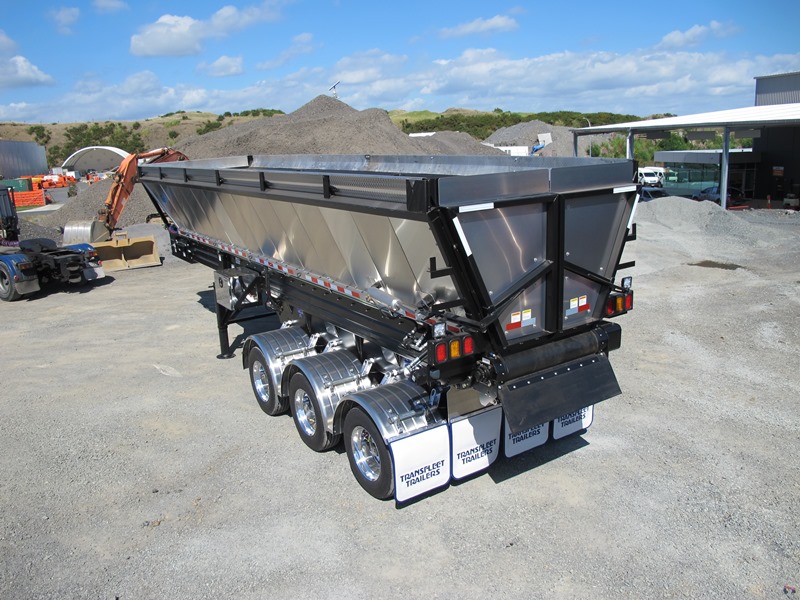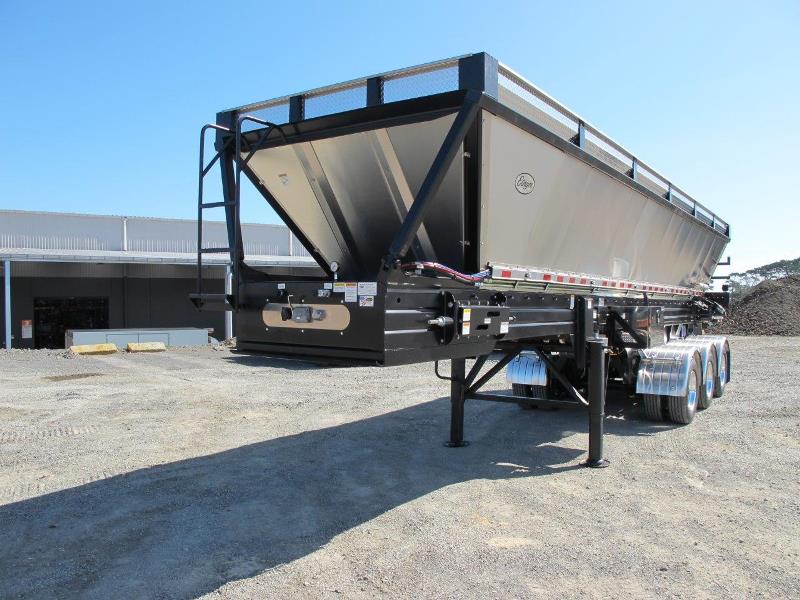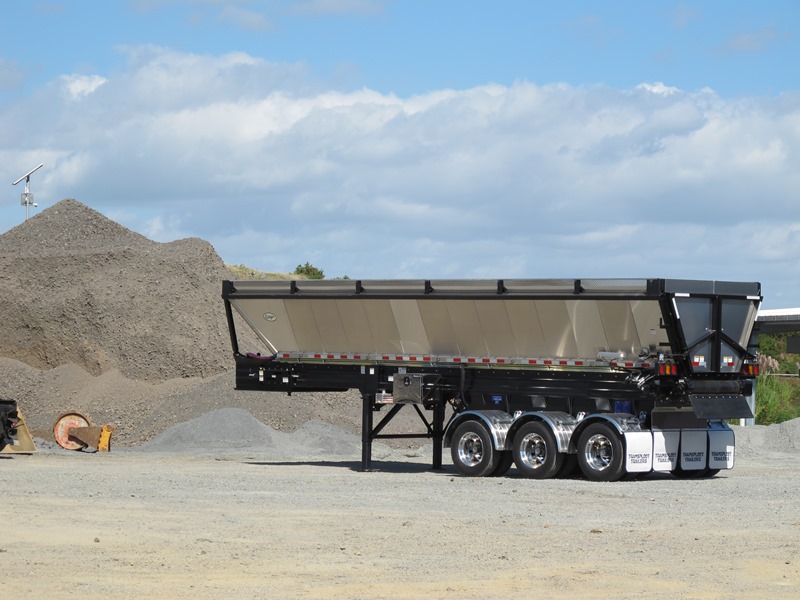 Click here to check out the article by New Zealand Truck body and Trailer magazine hightlighting our Falcon.